MY ROLES:    UX RESEARCH   /   UX DESIGN   /    UI DESIGN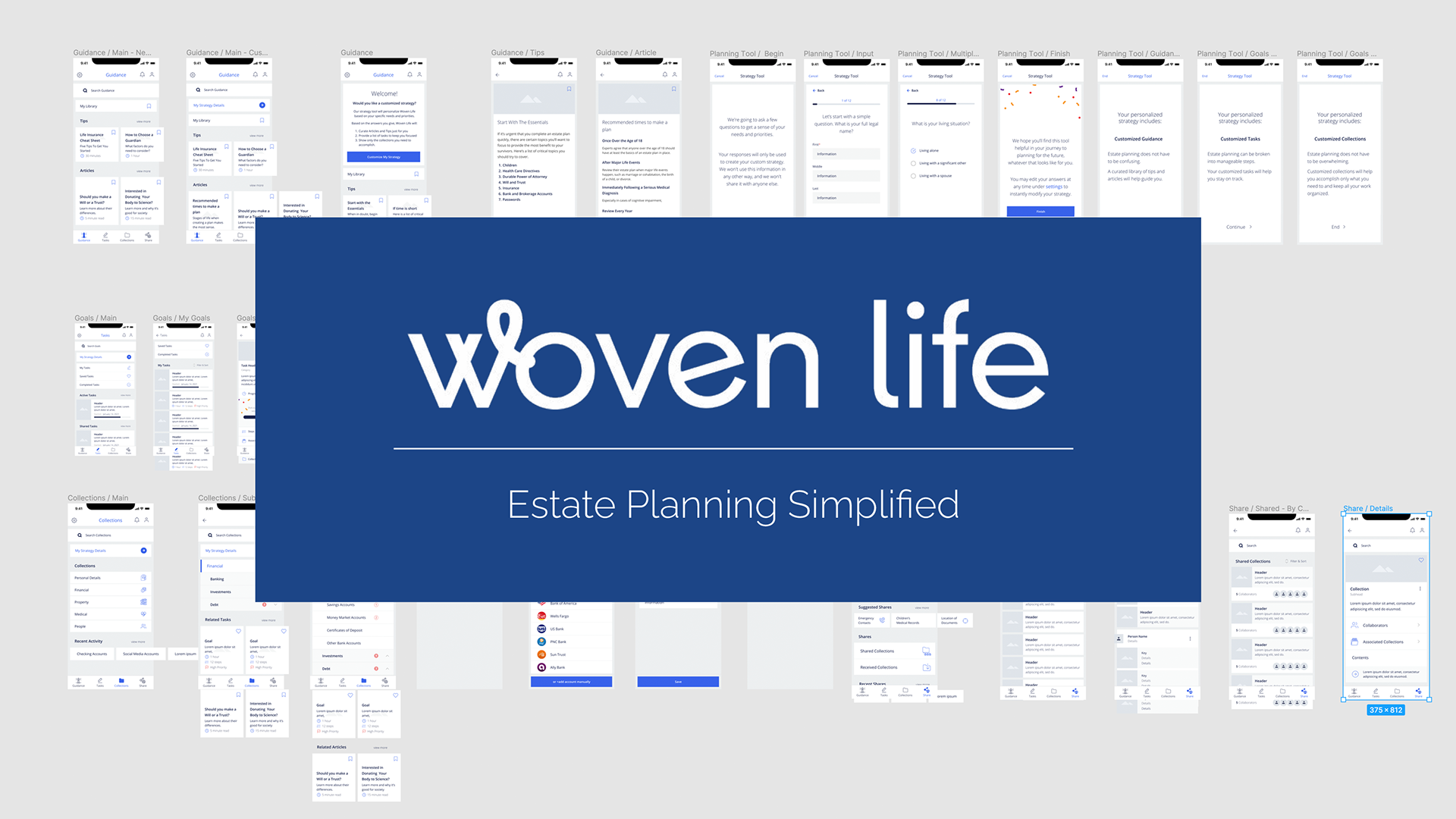 Neglecting to create an estate plan leaves loved ones alone to make crucial decisions without our guidance. Creating an estate plan can ease both emotional and financial burdens on the family.
People struggle with estate planning -  for many people it is a daunting task. It's complicated, expensive and most people don't enjoy thinking about their own mortality.
 How might we design a tool to simplify the process as well as provide support and encouragement?
A tool that will assist a person to formulate a plan, collect and organize the many disconnected sources and formats of data, as well as guarantee executors, trustees and beneficiaries have proper access.
​​​​​​​
WOVEN LIFE  
//  PROJECT TIMELINE 
​​​​​​​
The project was conducted over 9 weeks. It was separated into 4 phases - Understand, Research, Analysis and Design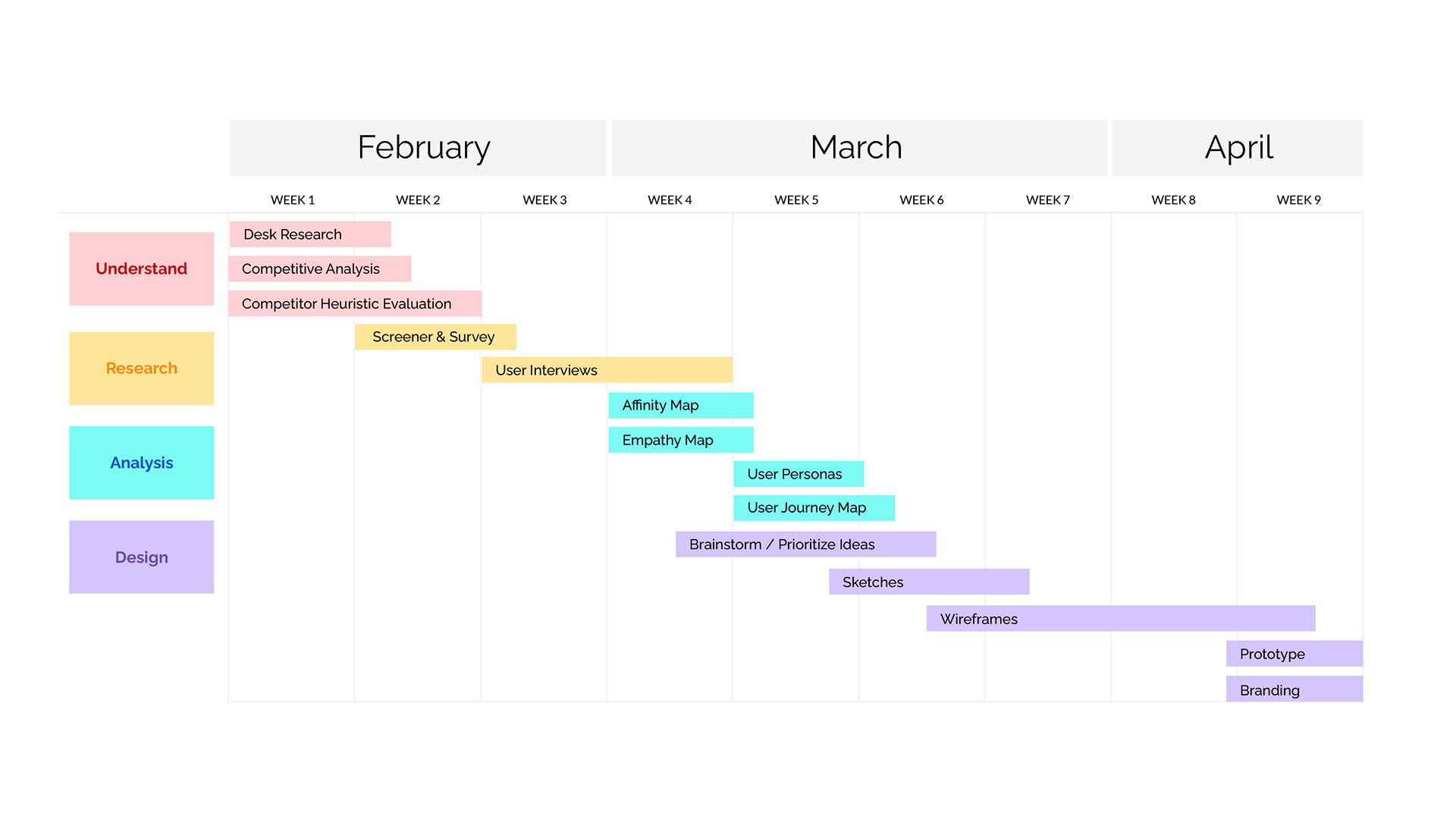 UNDERSTAND  
//  DESK RESEARCH 
Desk research was undertaken to discover statistics, learn the basics of estate planning, common requirements and its benefits.
People die in the United State annually, each leaving an average of five grieving people behind
Worth of unclaimed bank accounts, insurance policies and other forgotten holdings that the government agencies hold
UNDERSTAND  
//  COMPETITIVE ANALYSIS
A competitive analysis was done to uncover valuable opportunities to create a superior product and stand out from the competition. It was also inspiration for product design.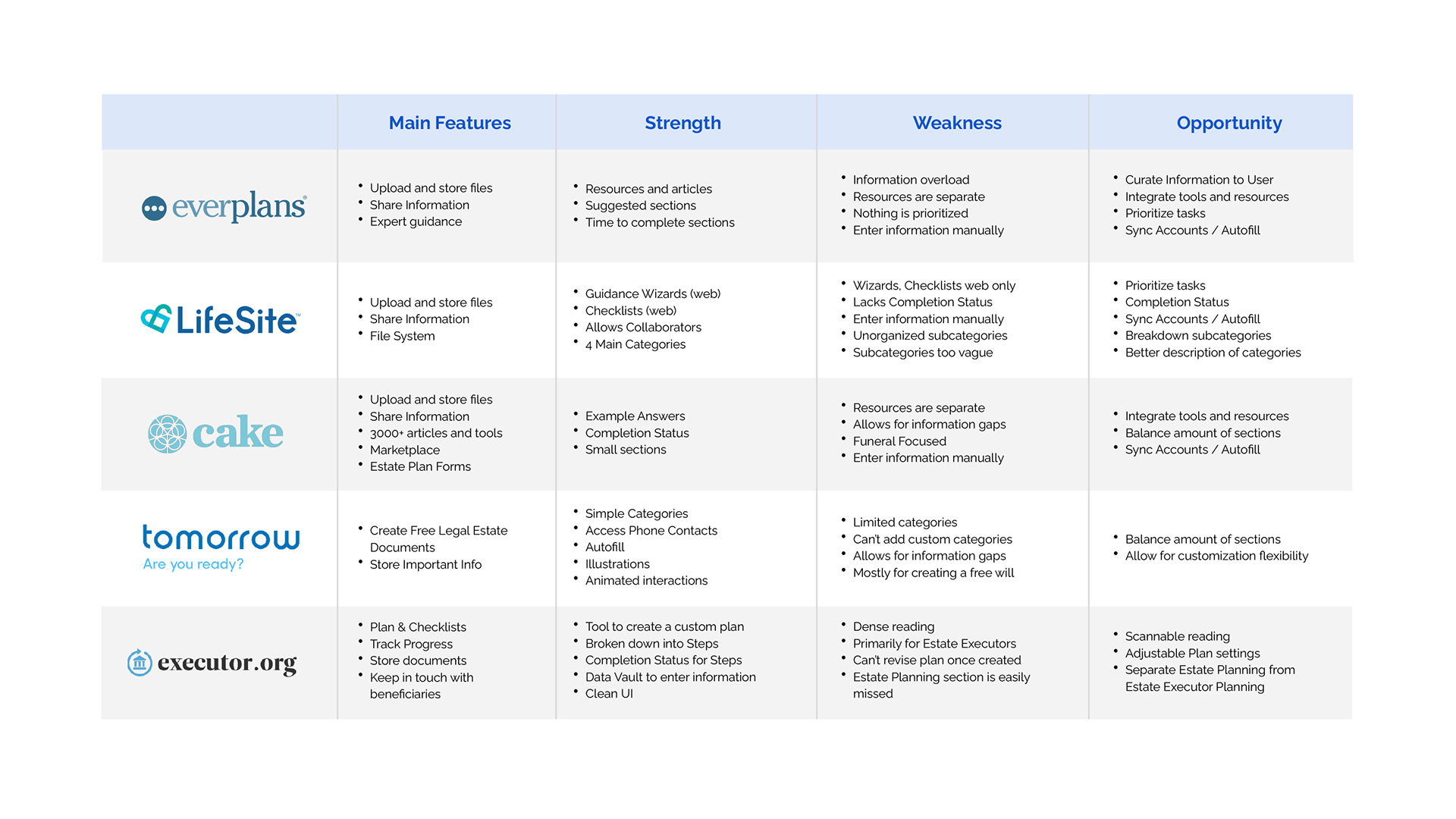 RESEARCH  
//  USER INTERVIEWS
Interviews give insights into what users think about the process of creating an estate plan, common problems, and pain points.
• Identify the priorities and problems that target users have
• Gain insight into how users already solved their problems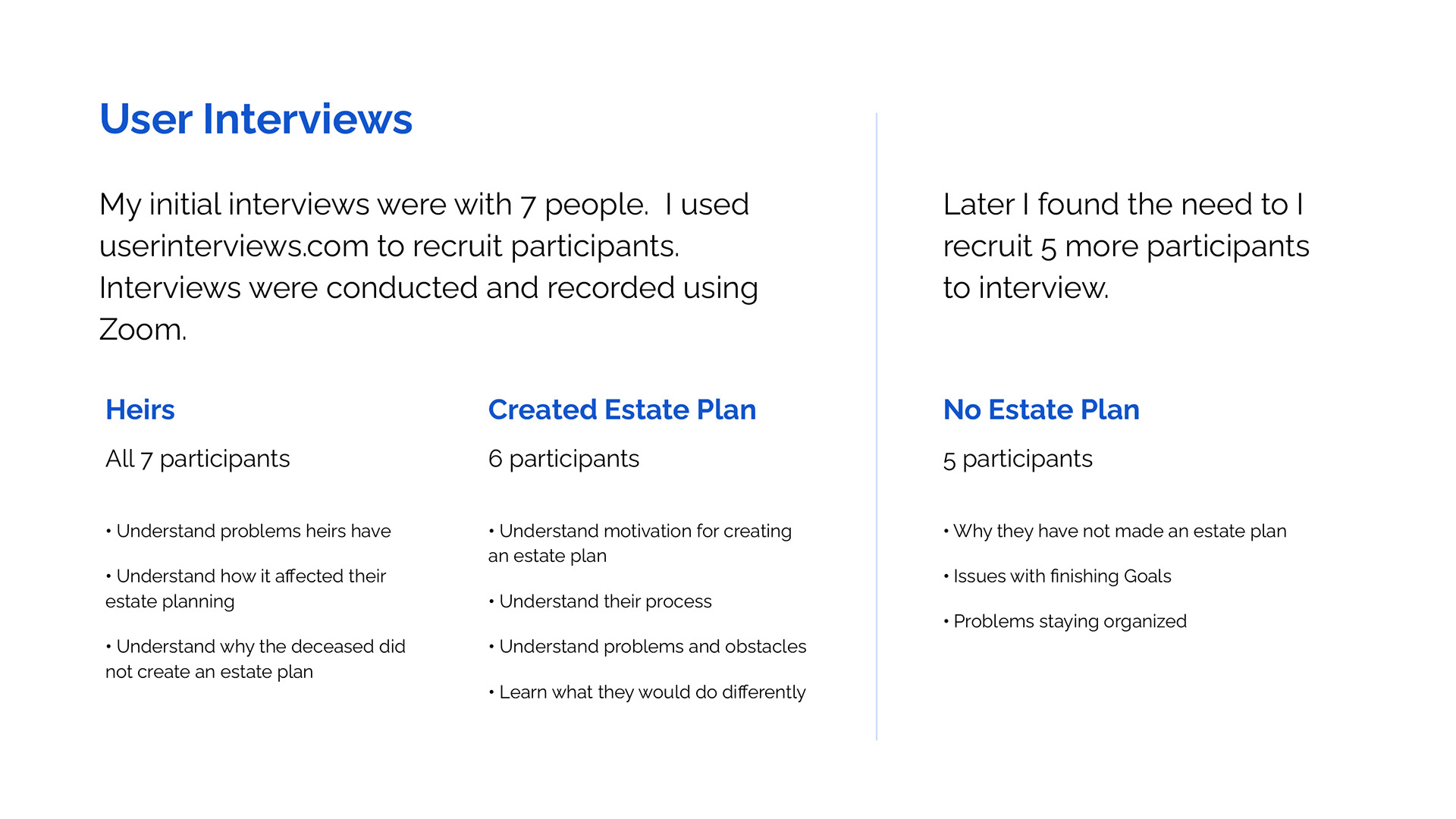 ANALYSIS  
//  AFFINITY MAP
Affinity maps were created for each interview participant. 
Then for the group as a whole.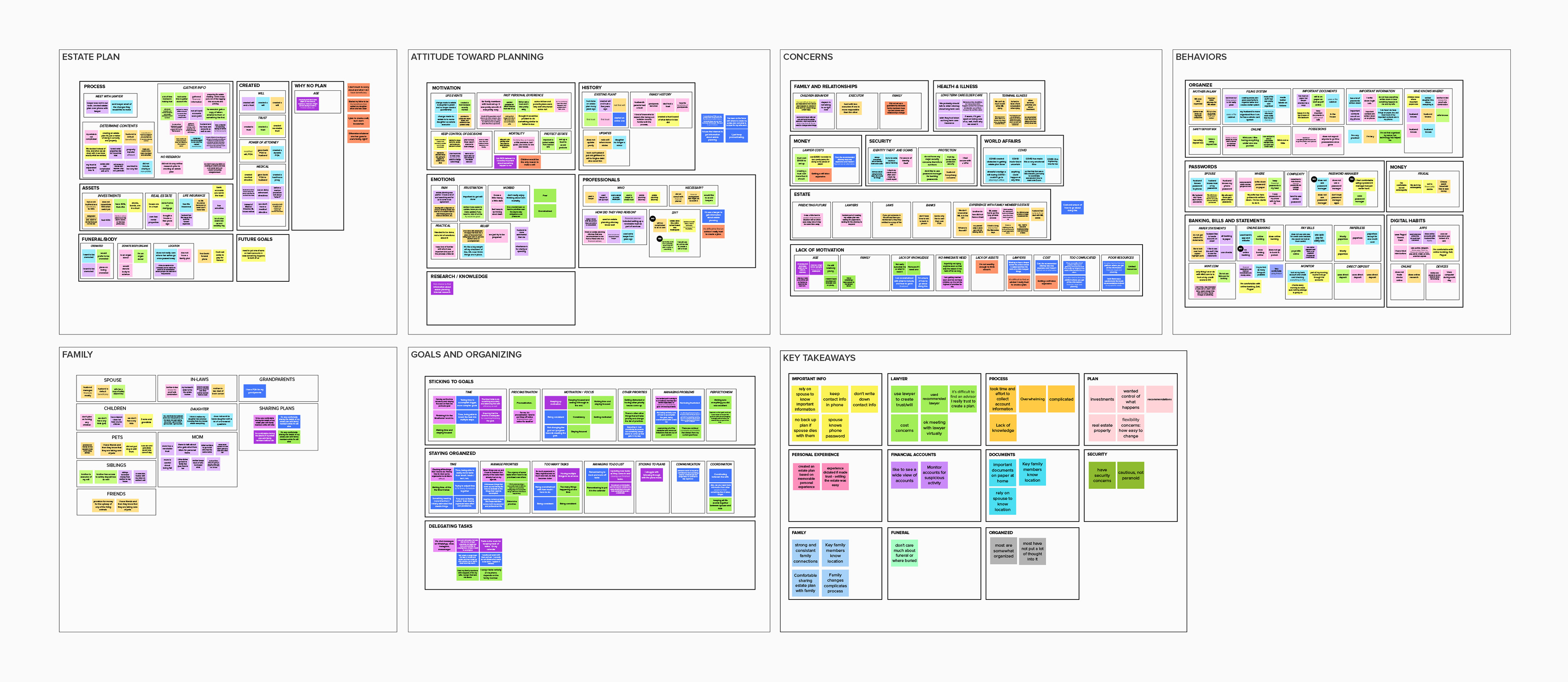 "My mother-in-law passed away 3 years ago and we are still dealing with it."
"I am overwhelmed with what to include and how to get it finalized."
• Overwhelmed
• Unsure
• Frustrated
• Morbid
• took time and effort to collect account information
• Wanted control of what happens
• Keep contact info in phone
• Don't write down contact info
• Important documents on paper at home
• Key family members know location

• Strong and consistent family connections
• Comfortable sharing estate plan with family
• Family changes create complications
• Not sure what is is
• Not sure if they need one or not
• Don't know what to include
• Not sure how to do it
• Unsure where to get advice
• No one platform to find all the information needed
• It's too complicated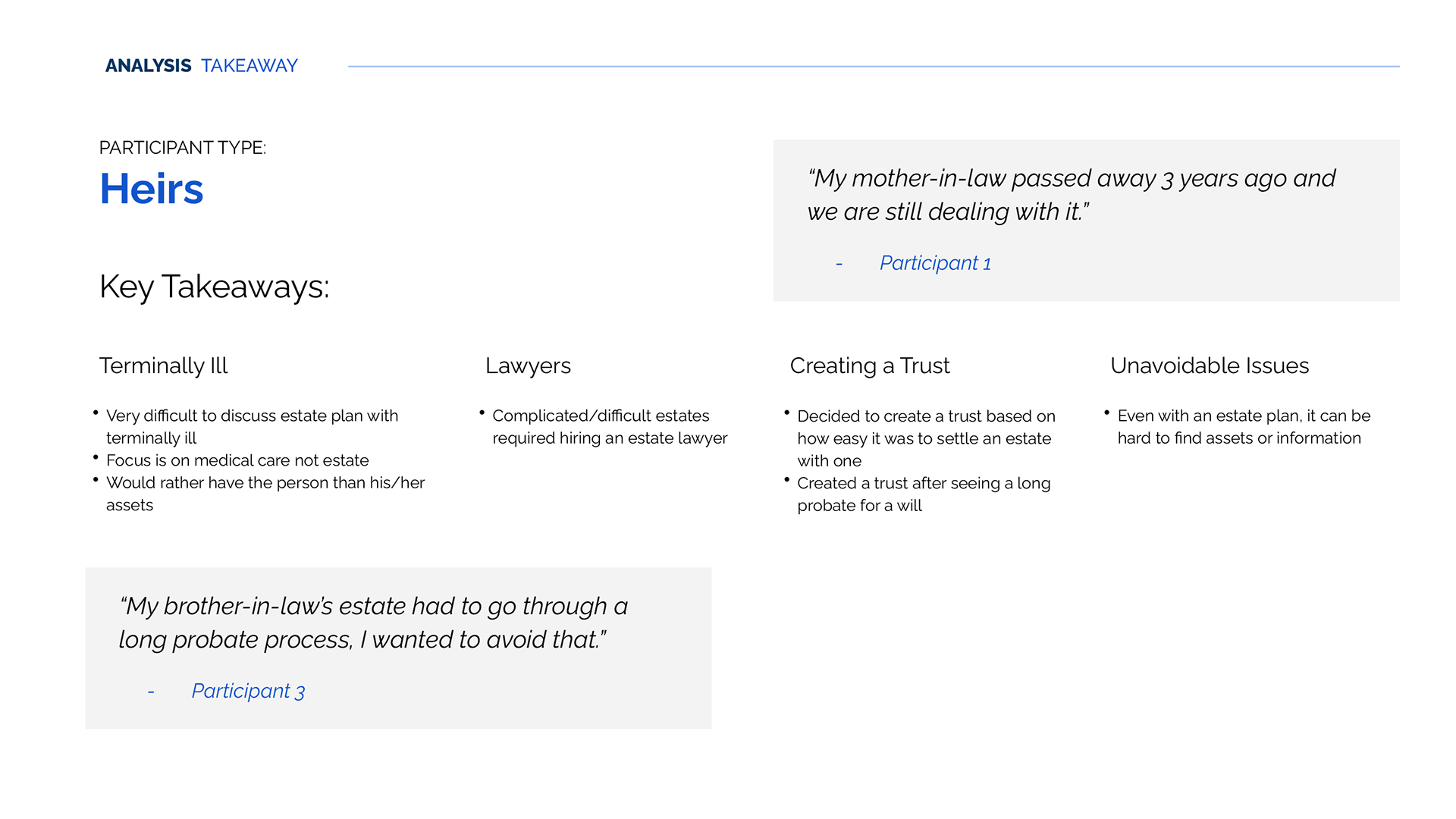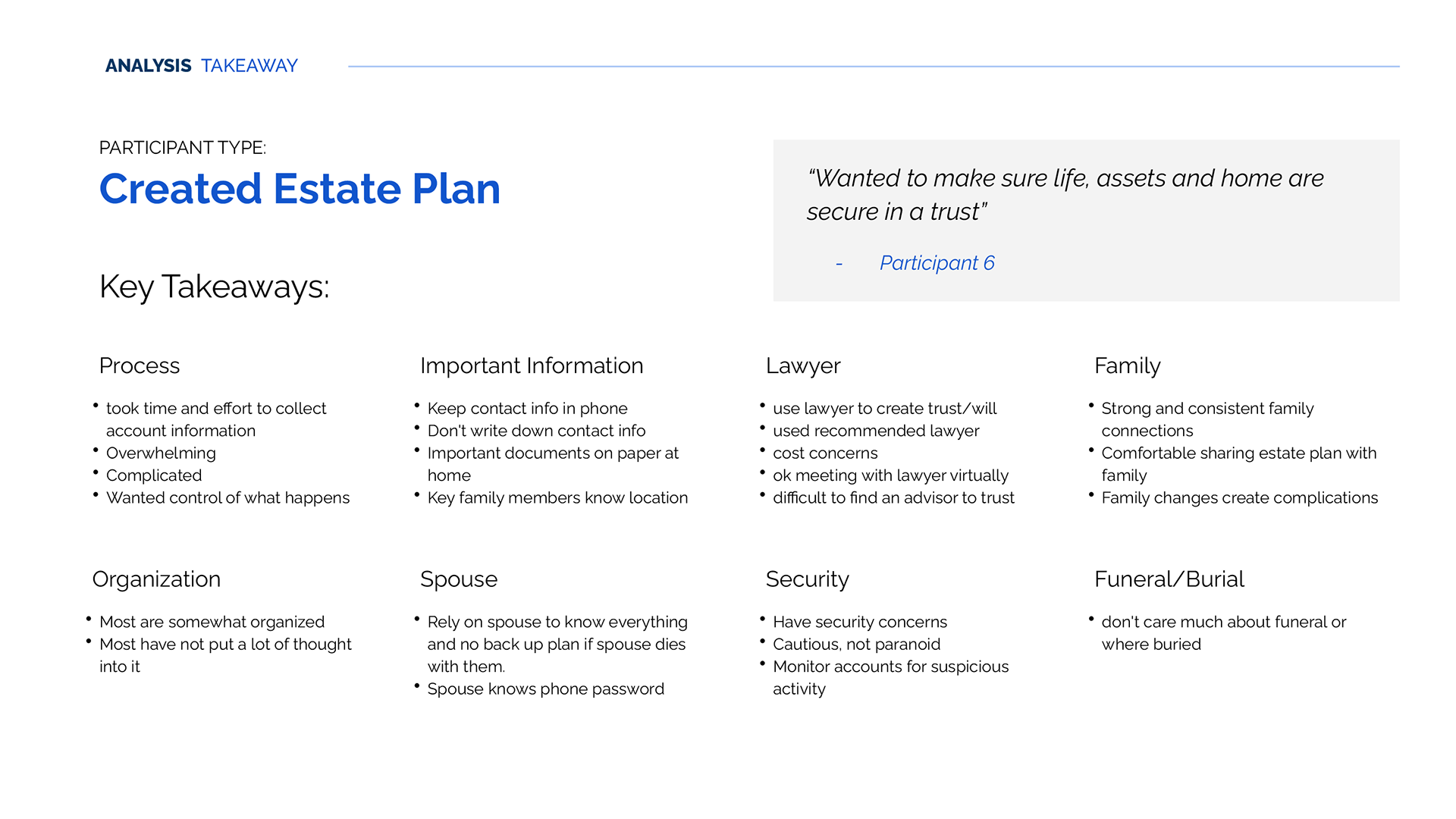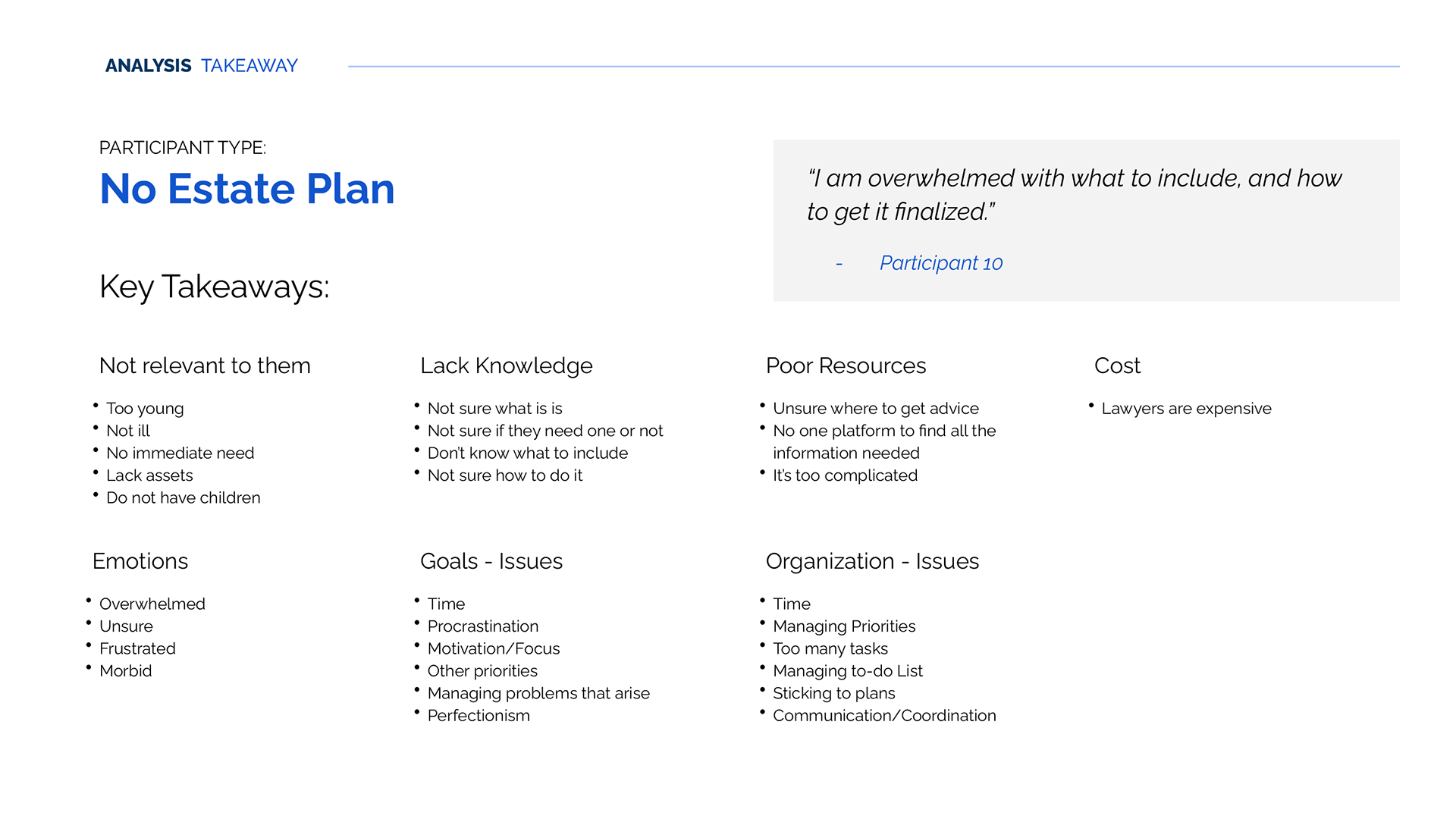 ANALYSIS  
//  USER PERSONAS
He is stuck in the beginning process of estate planning. He does not want to spend a lot of time gathering info or researching, is feeling overwhelmed with the whole thing. He needs guidance and help staying on track.  But he wants to provide for his family especially his children

Jane / The Experienced Planner
Jane already has a plan.  She wants more flexibility in sharing information with her family  - who has access to it and who does not.   She wants to be organized and still have to ability to change things as necessary. She also wants to share estate planning responsibility with her husband.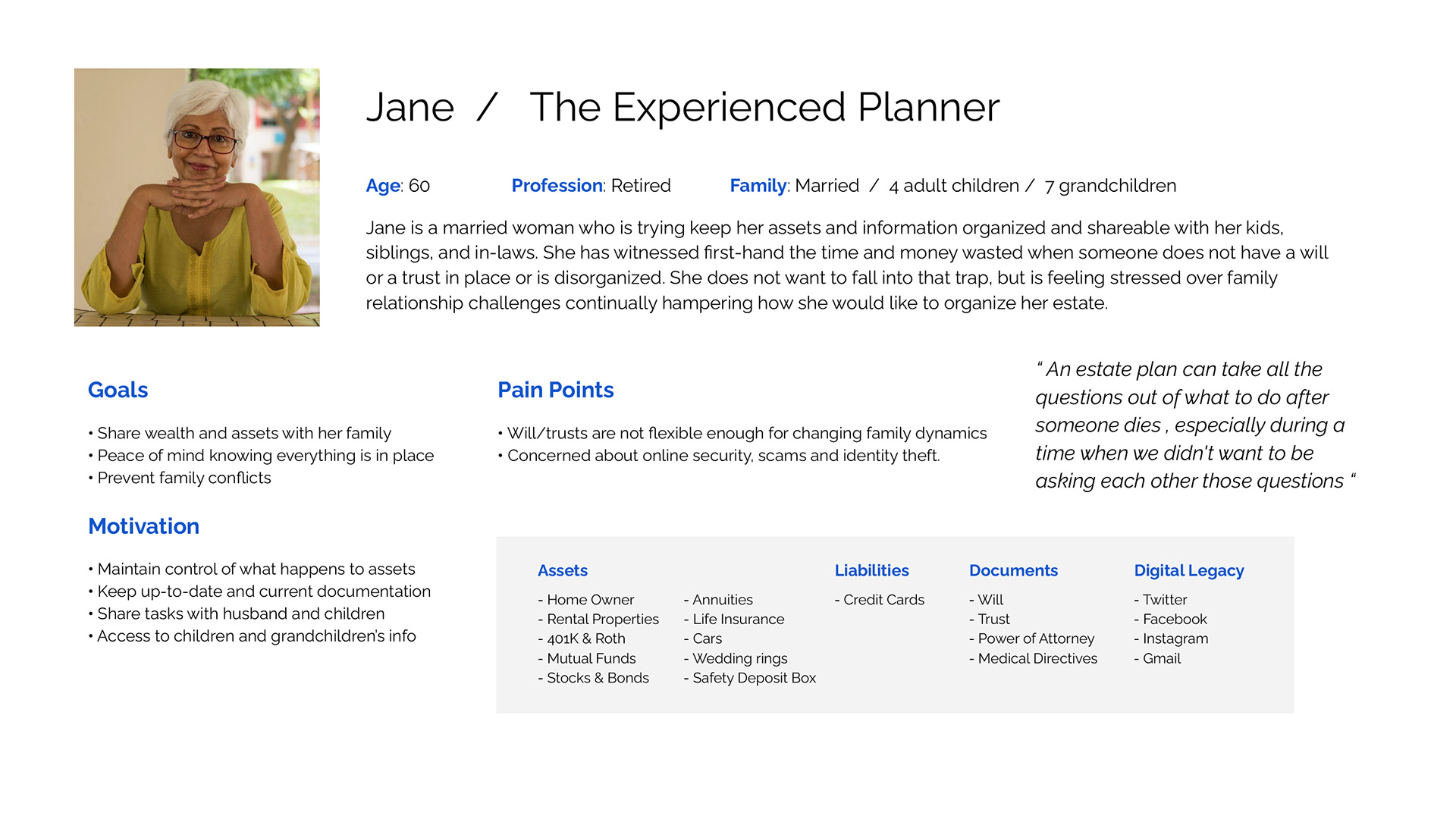 DESIGN
// 

​​​​​​​

SOLUTION
A strategy tool will personalize Woven Life based on the users specific needs and priorities.
Estate planning does not have to be confusing.
A curated library of tips and articles will help guide the user.
Estate planning can be broken into manageable steps.
Tasks will help the user stay on track.
Estate planning does not have to be overwhelming.
Collections will help the user accomplish only what is necessary and keep all the work organized.
Share information and collections once created.  Share tasks and goals with collaborators.
ANALYSIS
// 

​​​​​​​

USER JOURNEY MAPS
There are 5 stages in the user's journey.
1. Research to find and then download the app
2. Explore the app
3. Create and Organize
4. Learn about estate planning or share information they entered  
5. Ending with meeting with a lawyer to create estate plan legal documents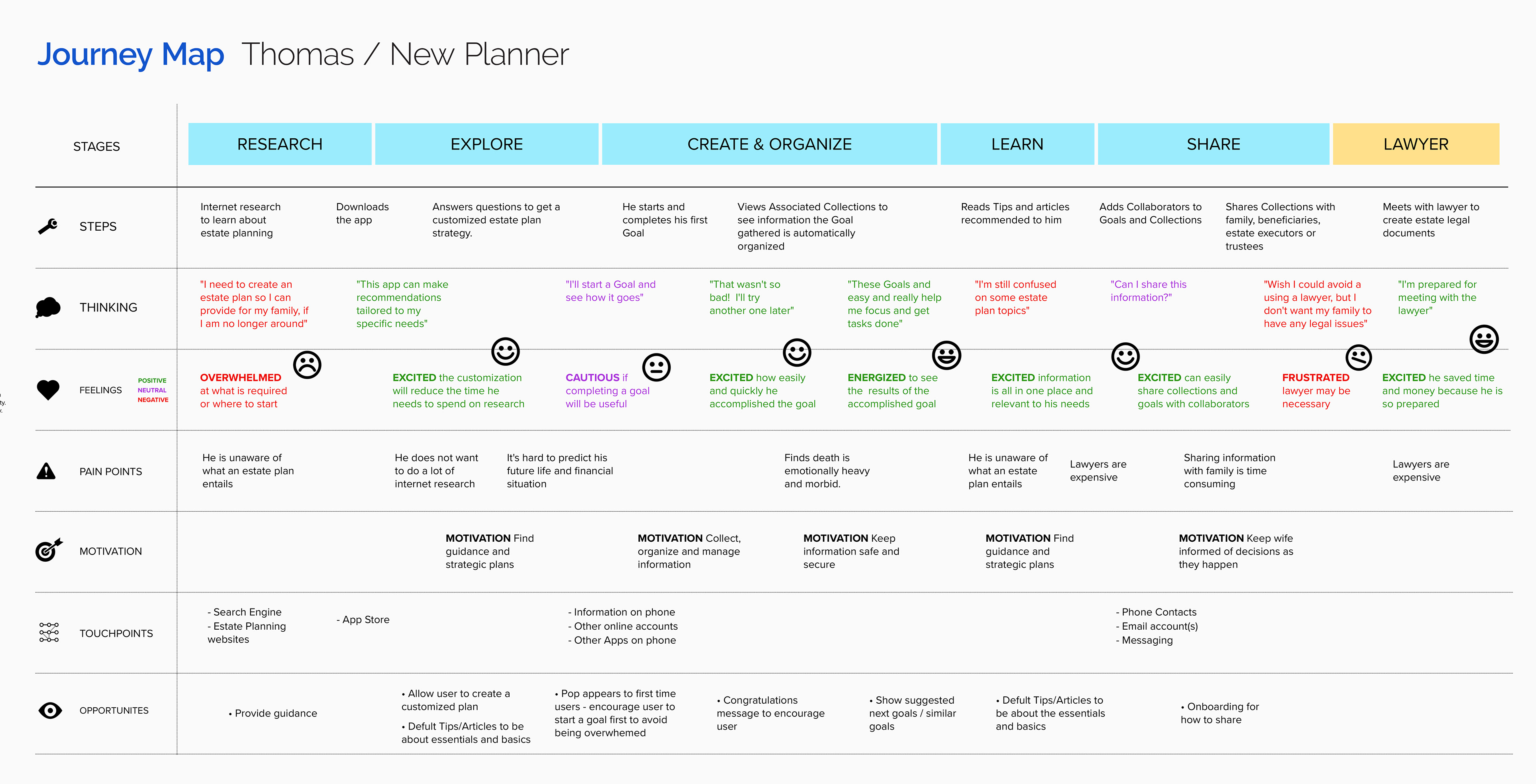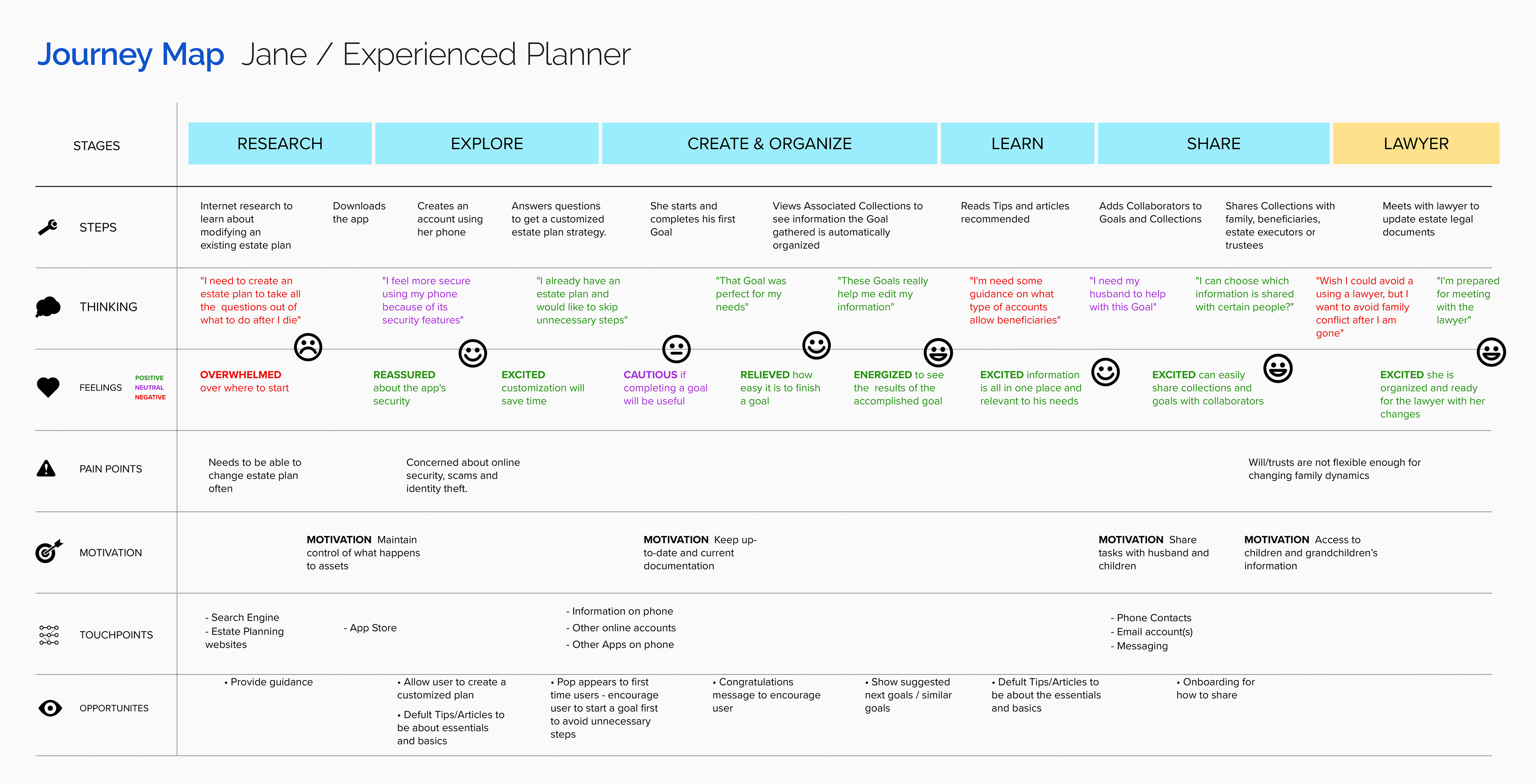 DESIGN  
//  L
OW FIDELITY SKETCHES

DESIGN  
//  MID FIDELITY WIREFRAMES
Wireframes were created using Figma.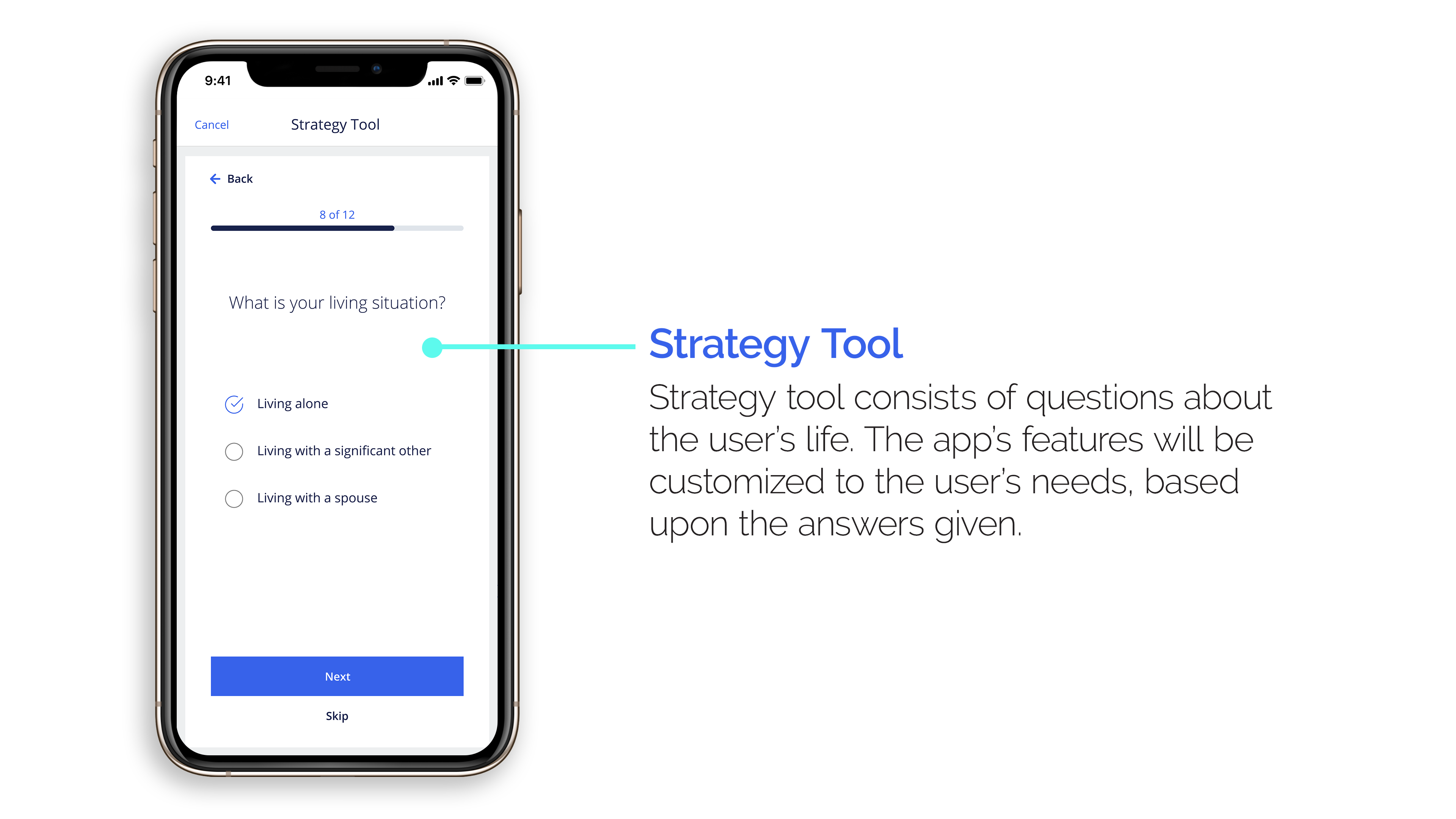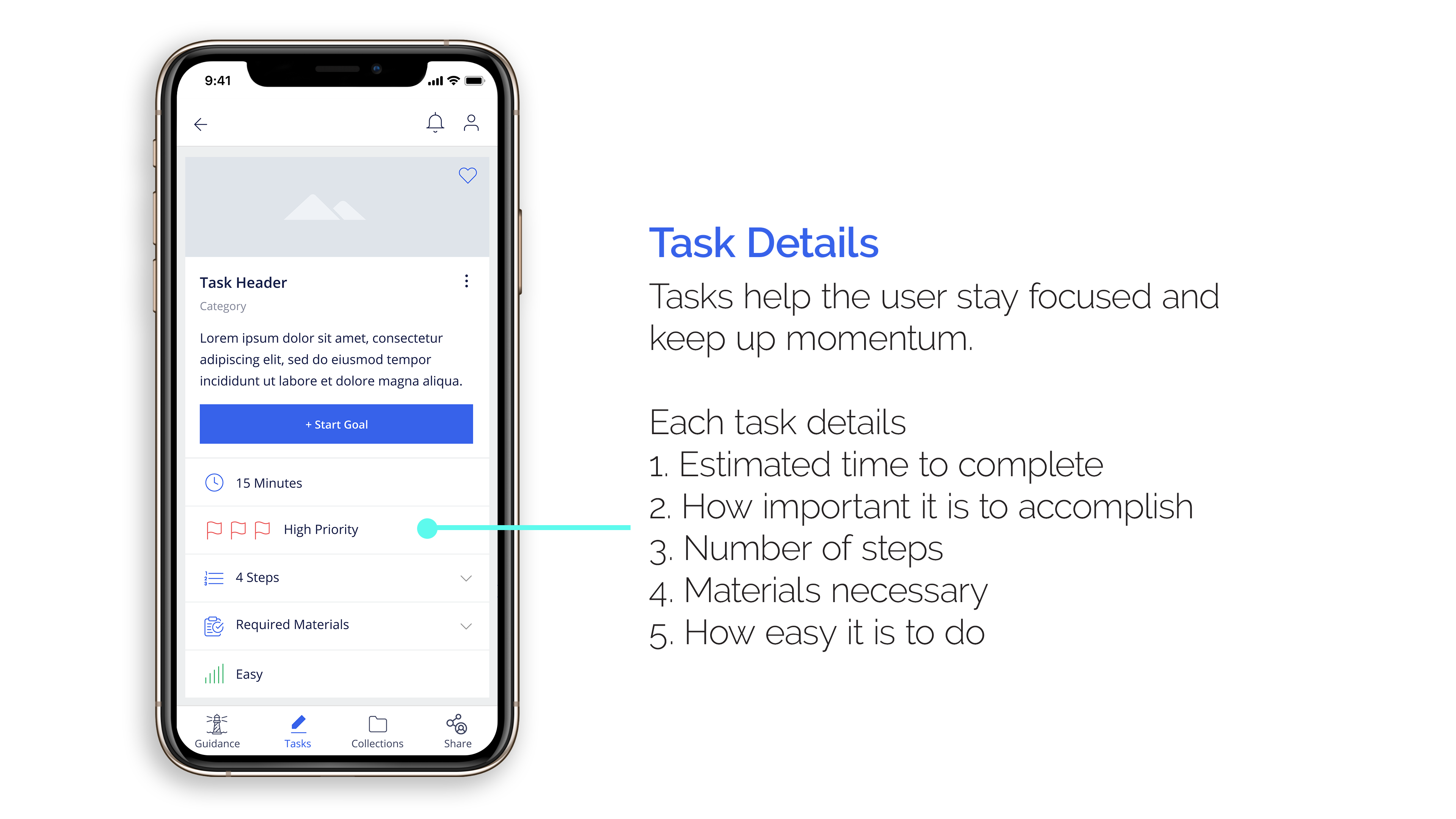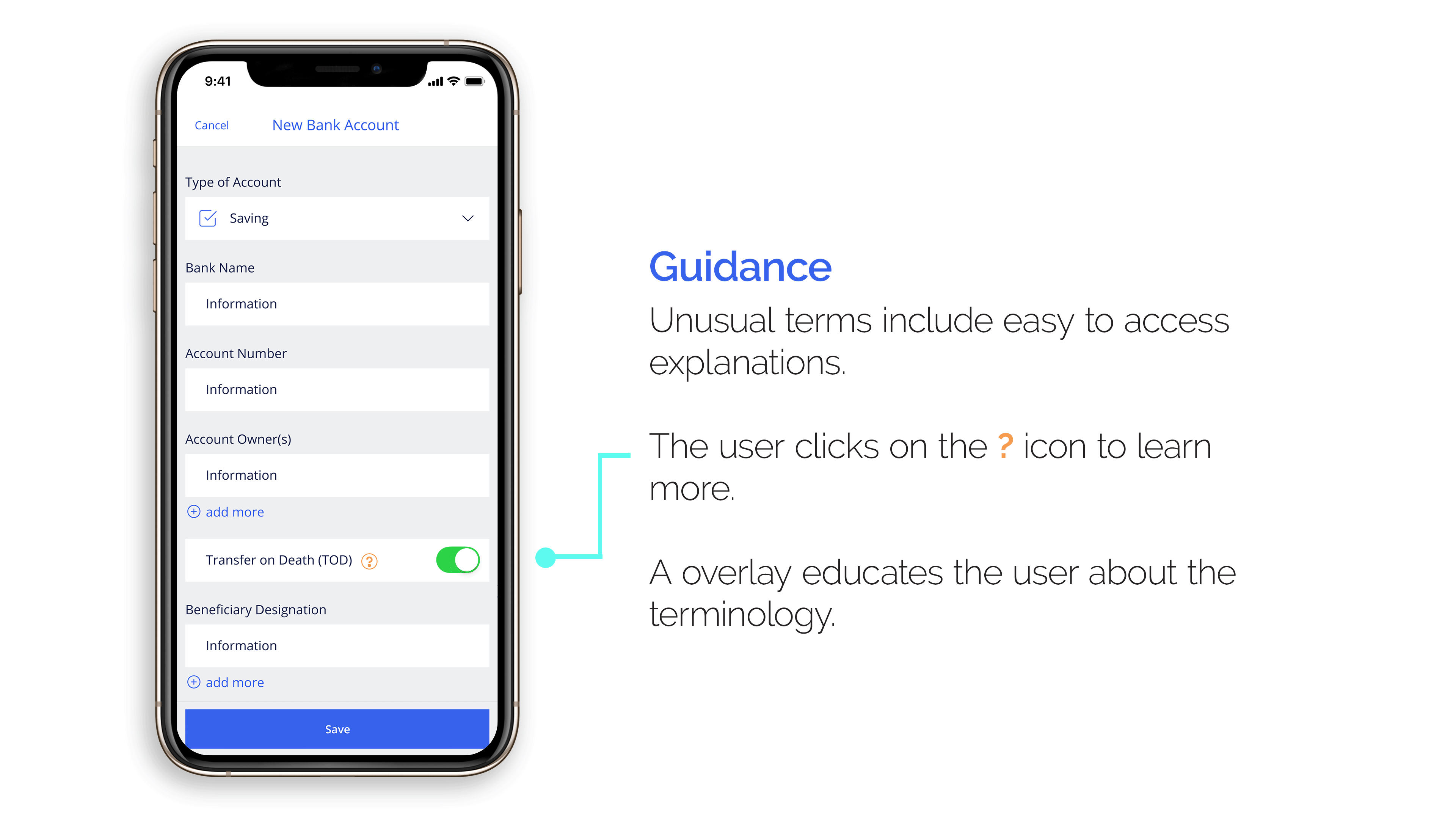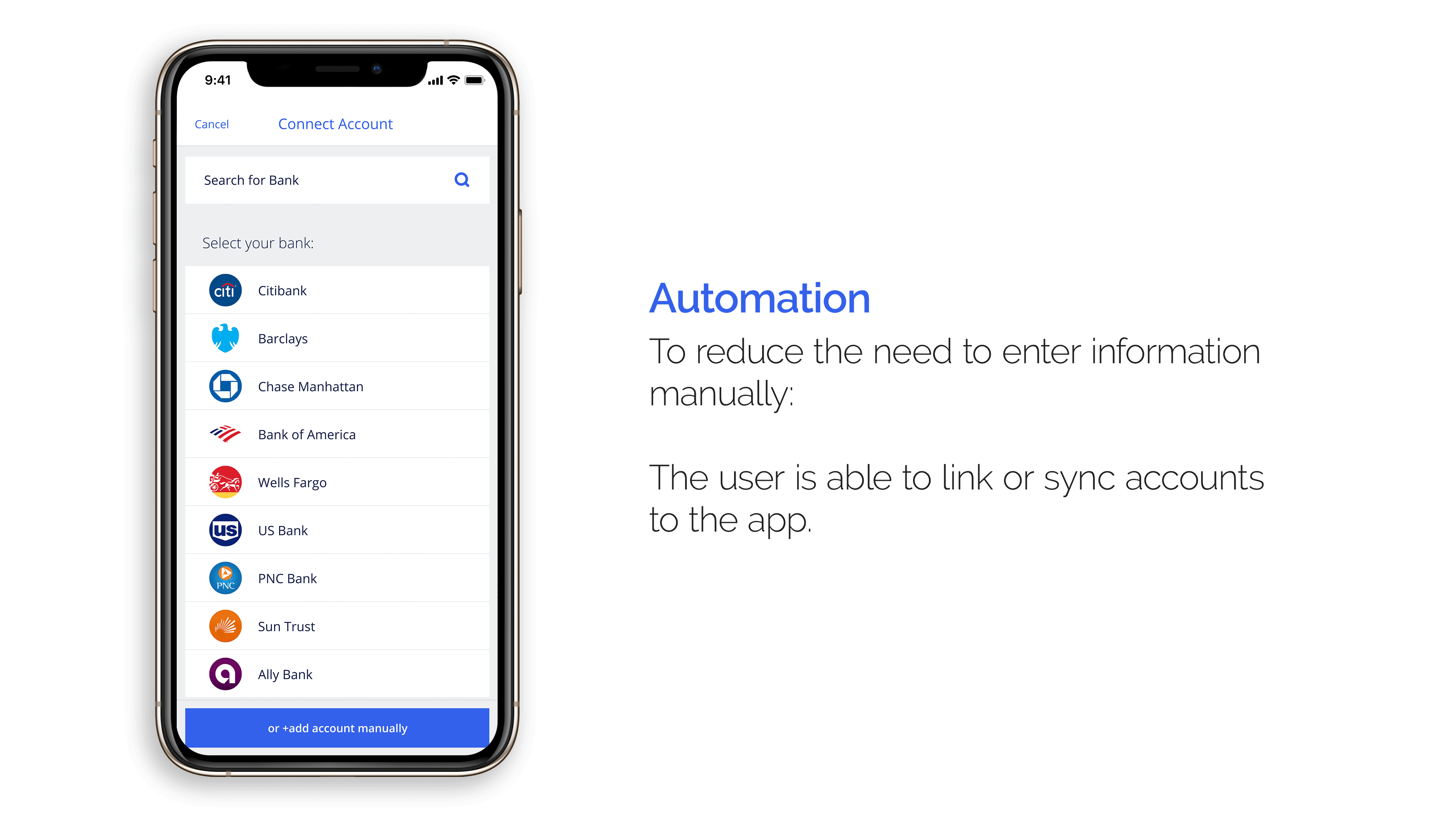 An approachable and friendly logo to counteract the morbidity of death and negative associated emotions.


A bright optimistic color palette to counteract the morbidity of death and negative associated emotions.