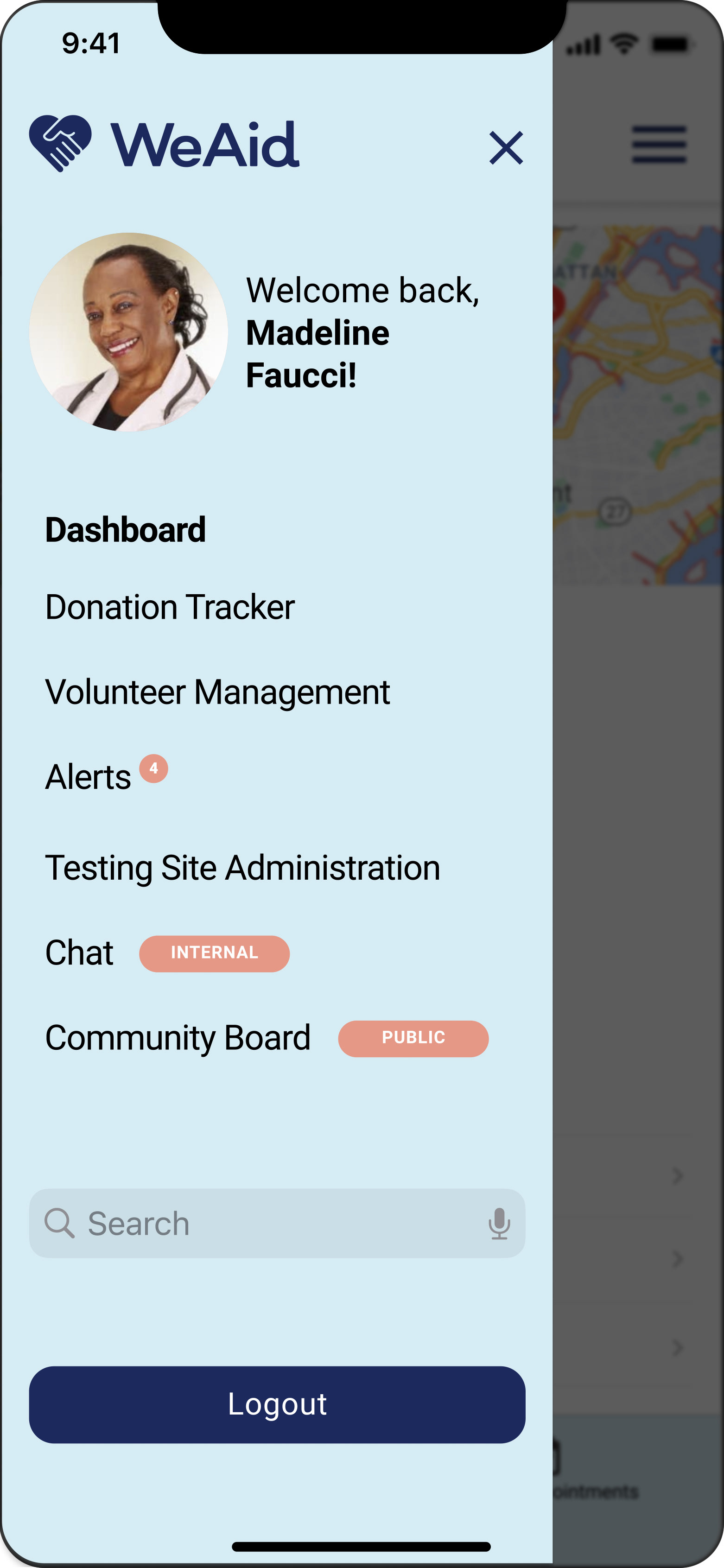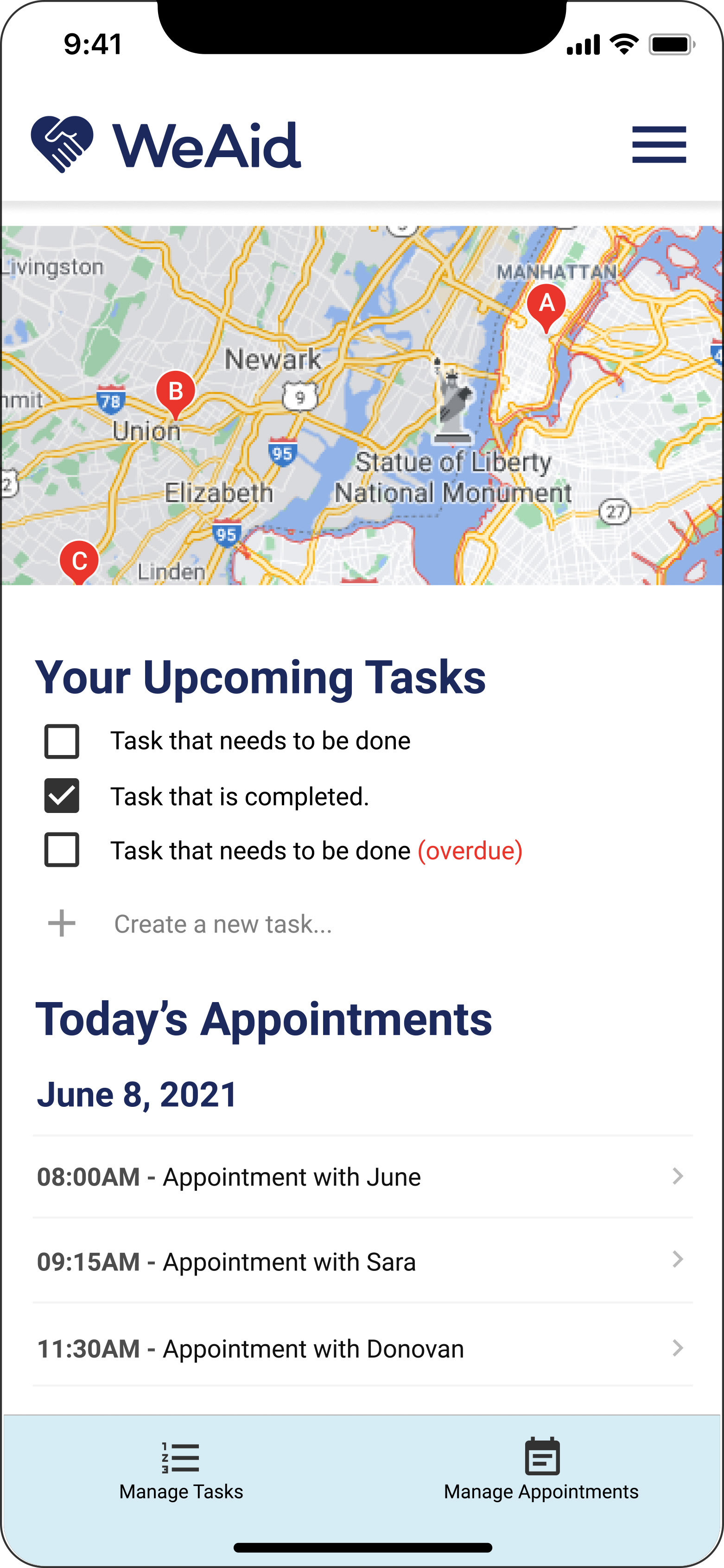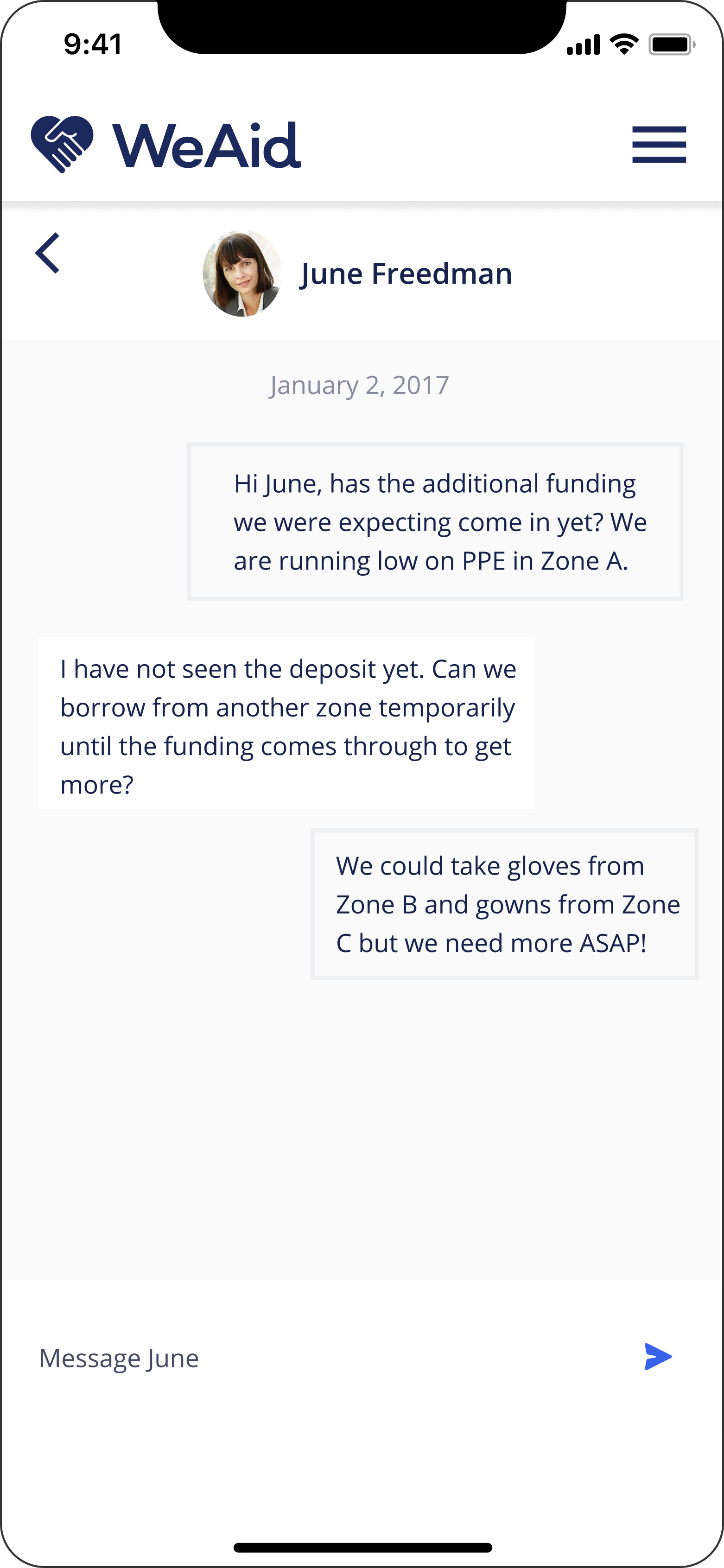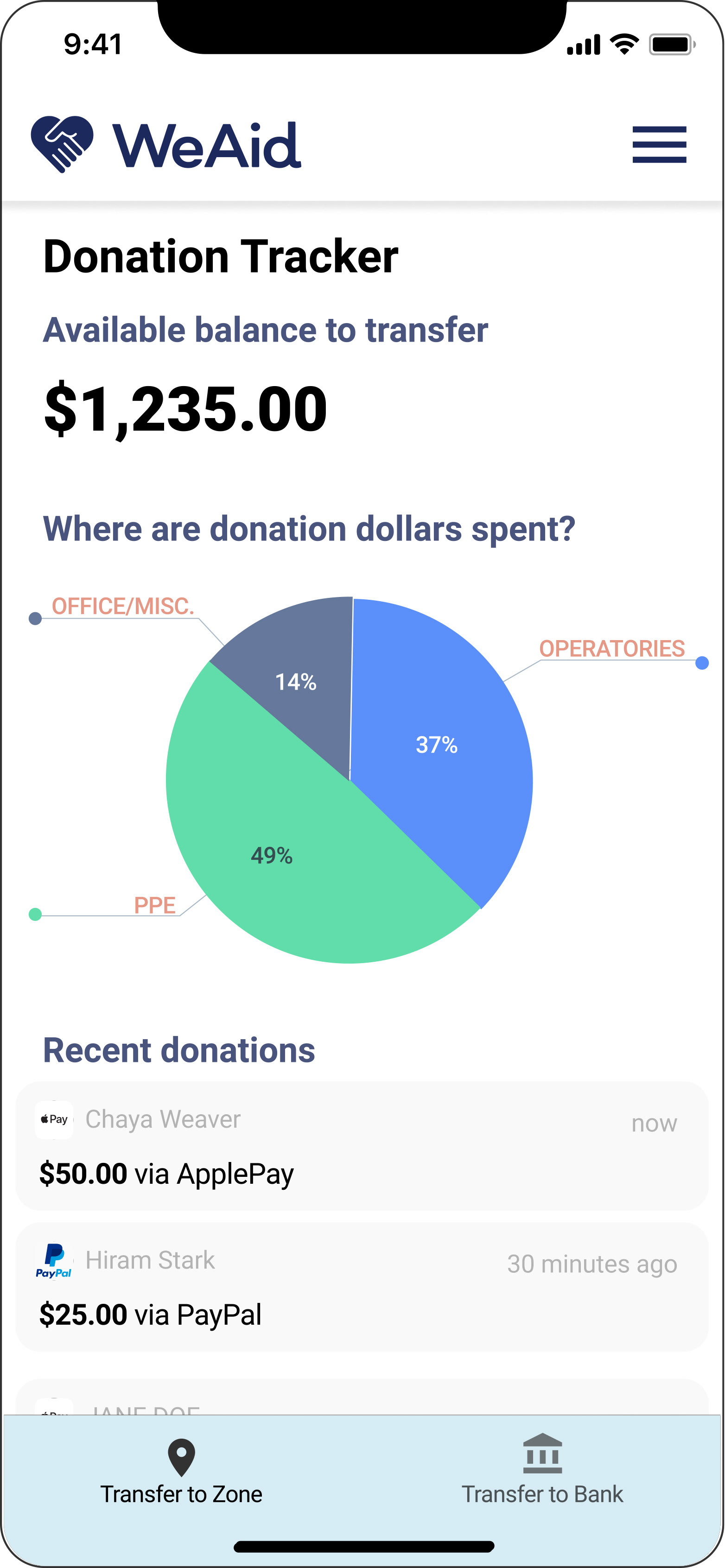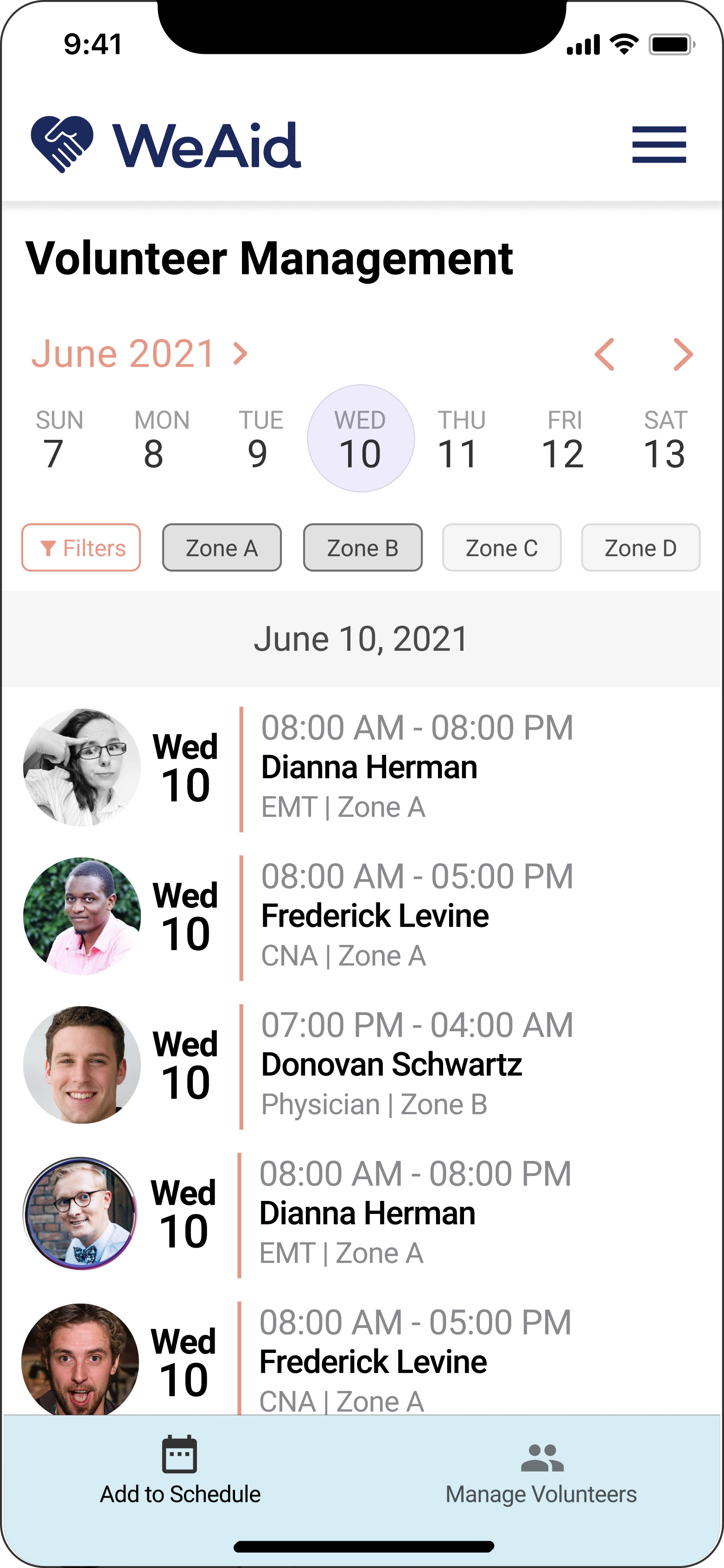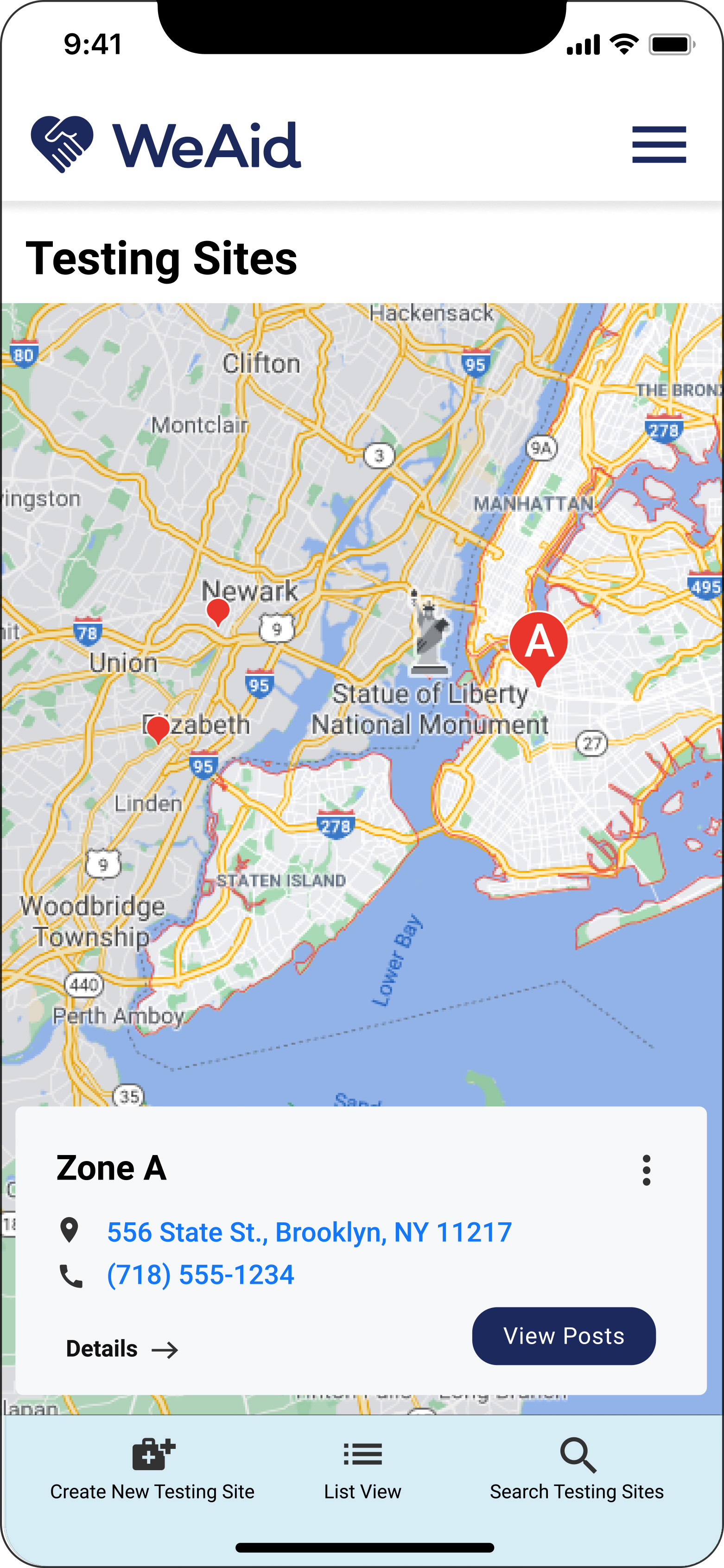 App for Managing a Pandemic
The challenge for this project was to design an app that would assist communities with disaster relief efforts. Response to disaster can be slow during a public health crisis such as a massive outbreak or pandemic. 

How can we improve privately led medical teams and organizers to efficiently function within the community? To design an effective app we would need to know what actions a community would need to take to handle an outbreak situation. We would also need to understand what type of technological support was already available in this field.
We started our project by

 

conducting a competitive analysis to better understand the landscape of current products that are available. We created a survey and reached out to current front line workers and administrators of the medical field. 

The results from this survey gave the team insight on the day to day functions of frontline workers and the concerns they have in a typical workday during a pandemic.
We created a timeline of six weeks to design a prototype which would include the most prominent key features for our users. 
We aggregated our findings in user scenarios and journey maps. Creating these enabled our team to identify
the features of the design should be communication, scheduling, volunteer management, and tracking. We then created a professional persona to represent the administrative user of the app and a public persona that would be using the app to gain information and make donations to WeAid. ​​​​​​​


Build two separate, related applications
There are two separate user types that would use the app in very different ways.  However, given the complexity of managing testing sites there would need to be a fluid way to facilitate communication and information between the differing apps.  Creating two apps with similar functionality would allow for easy crossover.   The resulting plan was to create an Administration and Community version of the app.
The admin user can create Announcements, news, postings or bulletins that will populate on the community board landing page
The Public can view announcements, news, postings, or bulletins created by admin.
Dashboard + Extended Menu (for Staff/Admin)


Donation Tracker (for Staff/Admin)


Volunteer Management (for Staff/Admin)


Testing Site Information and Communication (for Staff/Admin)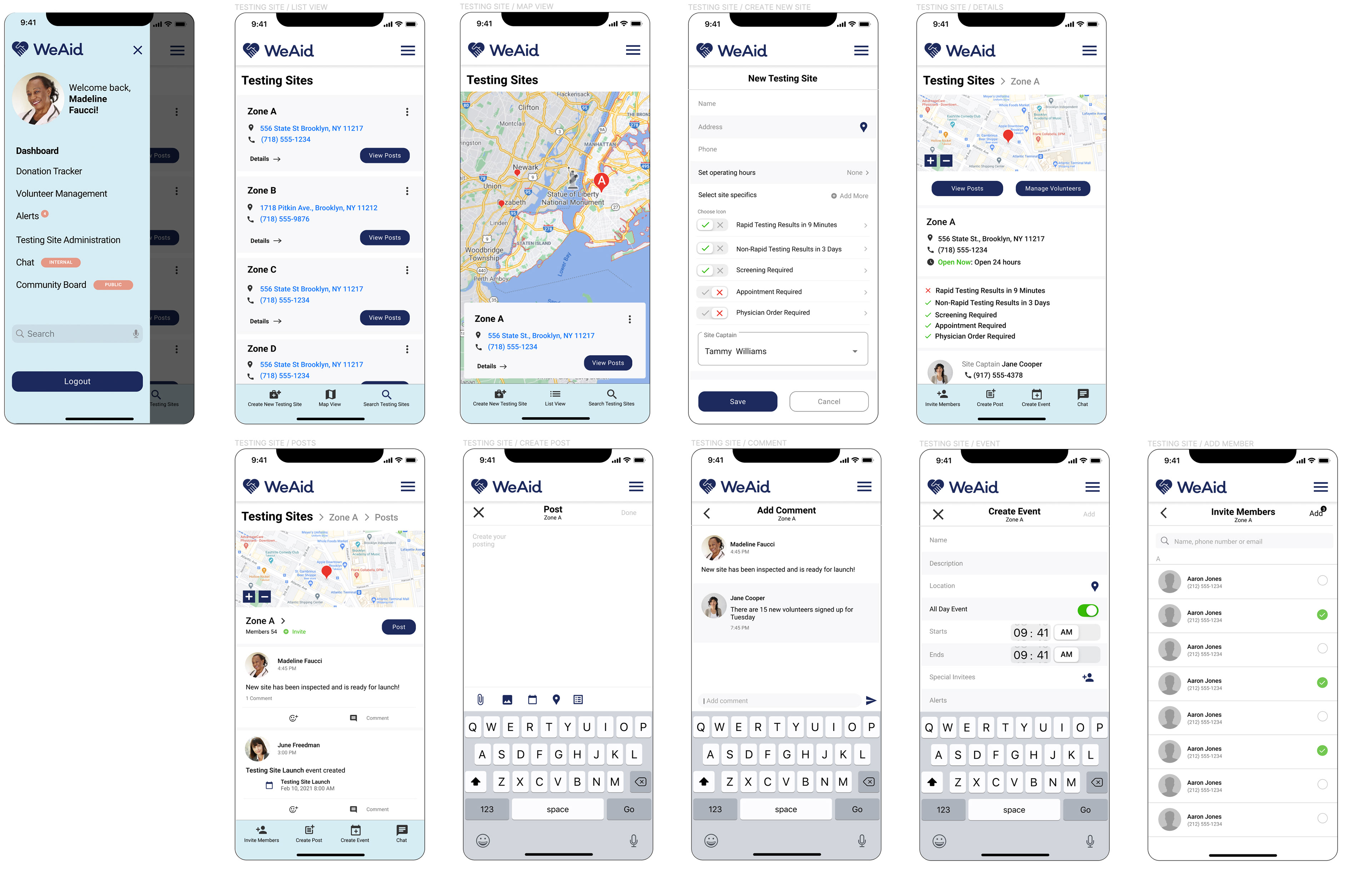 Community Board (for Staff/Admin)